Dec
3
The Protestant and Catholic reformers did not work in a social vacuum. Because it was widely assumed that peoples of different faiths could not live together, one's allegiance to a religion implied on'es support for – or opposed to – a government and the faith that it endorsed. This made religious and political issues inseparable.
The collapse of the German monarchy that followed the death of the Hohenstaufen emperor Frederick II in 1250 cleared the way for France to move into and founded a dynasty that survived util 1435. In 1494 King Charles VIII of France (r. 1483-1498) led an army into Italy to reclaim Naples for France, but a league of Italian states defeated him. In 1499 his successor, Louis XII (r. 1499-1515), occupied the duchy of Milan. However, by 1512 the French had once again been forced to retreat from Italy.
The election of Charles V as Holy Roman Emperor in 1519 made control of Italian territory a high priority for France's  king, Francis I (r. 1515-1547). Charles held lands on every side of France, and Francis hoped that by occupying Italy he could avoid encirclement b the Habsburg Empire. Francis's first campaign ended in 1525 with his defeat and capture by Charles. no sooner was the king free, however, than he began a second war that also ended disasterously – particularly for his ally, Pope Cement VII (r. 1523-1534). In May 1527 Charles's imperial army broke out of control and sacked Rome – making the pope a virtual prisoner. Francis still refused to give up. In 1533 he strengthened his ties with the pop, who was eager to get out from under Charles's thumb. Francis arranged for Clement's nice, Catherine de Medici (1519-1589), to marry his heir, Henry II (r. 1547-1559). Francis then schocked Europe by establishing deplomatic relations with the Ottoman sultan, Suleyman the Magificent (r. 1520-1566), who had occupied most of Hungary and beseged Habsburg Vienna in 1529 with 200,000 men. Suleyman attacked Vienna again in 1532, and Francis wanted him to keep up the pressure on Charles V while the French navy assisted the Turkish fleet agains the Habsburgs in the Mediterranean.
Francis began a third war with Charles in 1535. Fighting erupted in Italy, southern France, and the Habsburg Netherlands and dragged on until 1538. A fourth war broke out in 1542. Francis invaded Spain, and Charles thrust into France nearly to the gates of Paris. But by 1544 mtual exhaustion forced the opponents to agree to a truce. Both men were dead by the time the Treaty of Cateau-Cambresis established peace between France and Spain in 1559.
Emperor Frederick II
Charles of Anjou
Louis IX of France
King Charles VIII of France
King Louis XII of France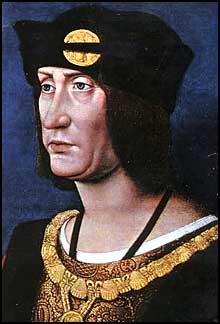 Charles V
King Francis I of France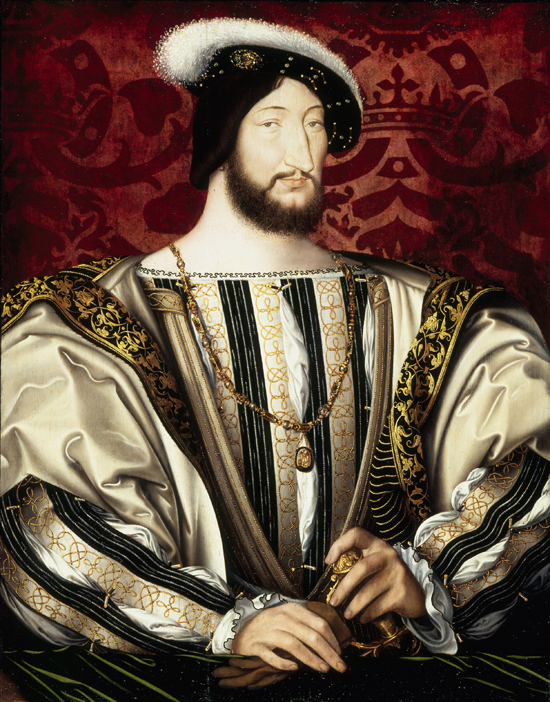 Pope Clement VII
Catherine de Medicis
Henry II of France
Habsburg Empire
Comments